Good luck to everyone picking up their GCSE and A-level results – we wish you all the best for your next adventure. If you're still unsure about results day, we have some tips for you. Stay calm and read our handy guide, which will help you with your preparations. 

When is results day?

A-levels: Thursday August 17th
GCSEs: Thursday August 24th

How to prepare for results day

• Nerves are normal, but try to manage this.
We've all got different ways of coping with nerves, so follow what works for you whether it's talking to someone, listening to music or watching a film. Get an early night so you'll feel fresh and awake in the morning.

• Focus on your own situation
With so many people getting results, there can be a lot going on in the run-up to results day and the day itself. If you're feeling nervous, take things one step at a time – if it helps, take a break from social media and switch off.

• Make sure you know how to collect your results
The time you're able to pick up your results will depend on your school. Make sure you know what time you'll get there and how you'll get there. Think about whether you'd like to collect your results alone or if you'd like some moral support from friends or family.

On the day itself: what do do when you collect your results

• Make sure you celebrate your achievement
If you've achieved your grades, now is the time to celebrate. If you're disappointed with your grades, speak to someone you trust. You may be disappointed, but don't let this stop you pursuing your dreams – exam results are important but they're not the whole picture.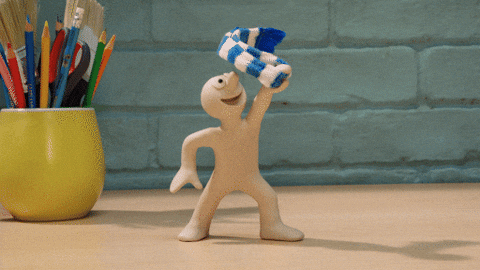 • Thank a teacher for their support
Teachers are just as nervous on results day, and want you to do well. If you're leaving school for college or university, make a teacher smile and spend a couple of minutes thanking them for the support they've given you and all that marking!

For students collecting their GCSE results

• Are you away and unable to collect your results?
It's best to be around on results day, but you can arrange for your school to post your exam results. If you'd like someone to collect your results, check with your school as they may need a signed letter and ID to do this.

• Didn't get the grades you hoped for? Resits are available
You need at least a C in English and maths to continue with your studies. College and sixth forms will offer resits for these, as employers and universities will look for these grades. If you've missed the grades you needed in other subjects, speak to your sixth form or college for advice.


• Think about alternatives, and keep your options open
A-levels are only one option, but you can also study at college, leading directly to the career you're interested in, or on an apprenticeship. Check with your local college to find out about courses on offer and to speak to a careers adviser if needed.

For careers advice at Bath College, contact the Futures team. 

Advice for students collecting A-level results

• Check UCAS Track
It's worth checking UCAS Track before you go in to collect your grades so that you know what to expect. Knowing you've got your university place will also relieve your nerves when it comes to opening your envelope.

• Have a Plan A and a Plan B
Having a Plan B will help you to feel calm the night before results day, and on results day if things don't go as expected. The most important thing to know is that there are many options available, which will allow you to progress with your education.

• Make sure you understand the clearing process
According to UCAS, just under 65,000 students found a university place through clearing last year. It can get busy on results day, so make sure you understand the clearing process beforehand. Read this UCAS clearing survival guide to prepare and find out how you can enter clearing.

Did you know? Bath College offers higher education courses up to degree level. Find out more here.

• Seek advice from your parents and teachers
Don't go it alone -help is at hand, and your teachers will be there at results day to celebrate with you or give advice. Most of all, ask questions to make sure you understand everything and are making an informed decision.

• If you're entering clearing, keep calm and stay organised.
Find a quiet space for phone calls and have a notepad and pen ready to take down information. You'll also need your UCAS number, your exam grades and your clearing number (which will be given to you on UCAS Track if you're eligible for clearing).

Good luck and for those of you who have a place to study at Bath College, we look forward to welcoming you soon!