Our Open Event dates for 22-23 are set, and registrations for our second event of the year is open now! Use the Eventbrite link below to register. Our next event will be on Saturday 3rd December at our City Centre Campus.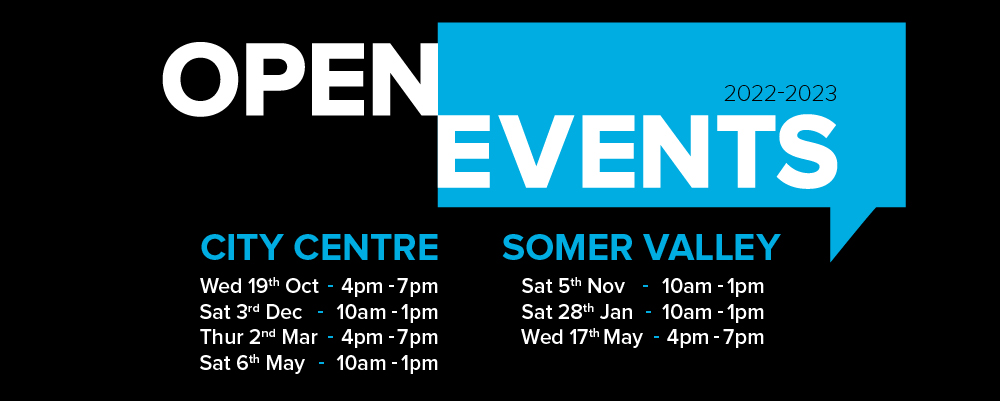 ---
Our next upcoming open event is at...

You can register for our upcoming City Centre Open Event by using the button below, this will take place on Saturday 3rd December 2022.
---
More Information
For more information about our courses, you can get in contact with our Student Advice Team via phone or email.